For Arts' Sake Gift Shop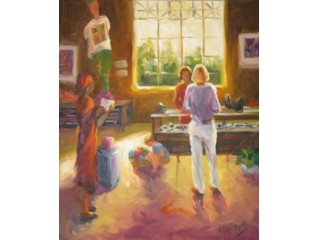 Unique arts-related merchandise to delight discerning adults and captivate creative kids of all ages!
For Arts' Sake Gift Shop is located inside the Texarkana Regional Arts Center at West Fourth and Texas Boulevard, Texarkana, U.S.A. It is staffed by many dedicated volunteers who are interested in making a difference for the children in our community. The shop offers a wide variety of gifts, jewelry, books, and art related items for all ages.
Discounts are offered for TRAHC members.

Store Hours:
Thurs-Sat 12-4
Call Us! 903/794-ARTS (794-2787) or at 792-8681
We Offer Gift Certificates!
A project of WFA, Women for the Arts in support of Texarkana Regional Arts and Humanities Council, Inc.