History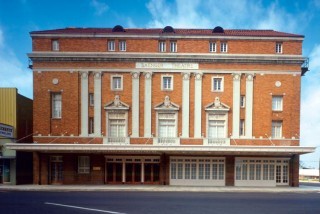 In 1931, the name was changed to the Paramount when it was purchased by the Paramount-Publix Corporation. Until the 1960's, the theatre featured live productions and first-run movies. The theatre then went into a decline, and played second and third-run movies until its closing in 1977.

The City of Texarkana, Texas purchased the theatre in 1977 for $19,000 from S and H Theatre Corporation of New Orleans. The City then hired an architectural firm and began plans for restoration. H. Ross Perot, a Texarkana native who made his fortune in electronics in Dallas, and his sister, Bette, contributed $800,000 for the restoration in memory of their parents. In recognition of this contribution, the City renamed the theatre the Perot Theatre.

The Texarkana Regional Arts and Humanities Council (TRAHC) is contracted by the city to program and manage the theatre. TRAHC annually presents the Perot Theatre Series, ranging from Sweeney Todd to Cirque Jungle Dreams, from Bob The Builder to Rita Coolidge, and from the Gatlin Brothers to the Dance Theatre of Harlem Ensemble. The Theatre is also rented for Texarkana Symphony Orchestra performance series, for dance recitals and other community performances. Tours can be arranged by appointment.