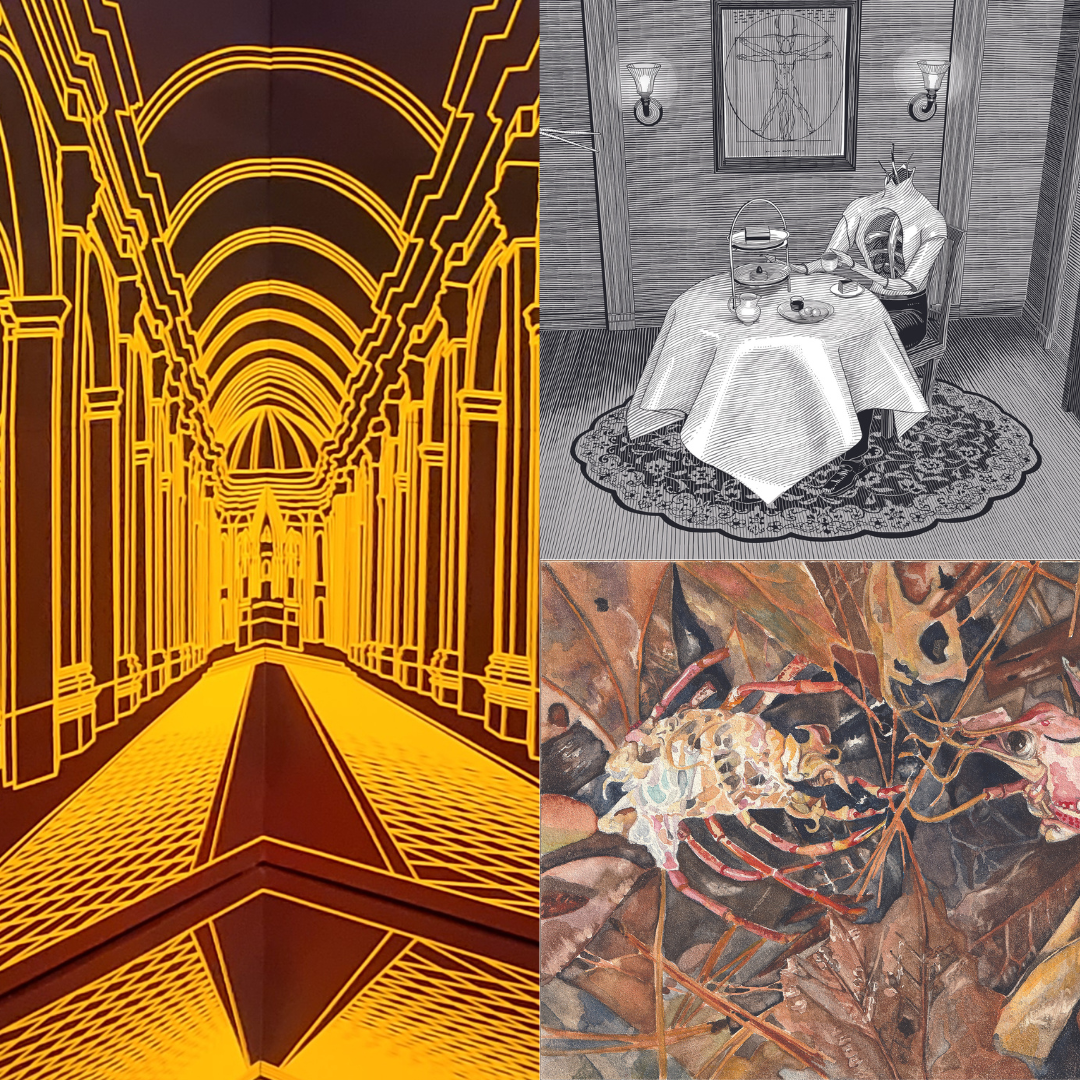 Jessica Baldivieso, Anna Zusman & Rhaelene Lowther Exhibit
September 27, 2022
- October 29, 2023
Two new exhibitions to open at the Regional Arts Center on September 27th
TEXARKANA, TX—Tuesday, September 27th, marks the opening of two new exhibitions at the Regional
Arts Center. Intrinsic Integrity by Dallas-based artist Jessica Baldivieso will open in our Secured Gallery
space and Quotidian Moments Through Different Lenses by Magnolia based artists Anna Zusman and
Rhaelene Lowther will open in our Open Gallery space. Both exhibits will run through October 29th, 2022.
Join us on Saturday, October 1st from 6:00-8:00 PM for light refreshments and exhibition reception of
Quotidian Moments. Saturday, October 29th is a closing reception of Intrinsic Integrity. Come for a
chance to speak with the artists one on one about their work.
The Regional Arts Center is open to the public Tuesday through Saturday from 10:00 am – 4:00 pm and,
like all TRAHC's visual art exhibits, is FREE to the public. School and civic group tours are available
upon request.