Exhibits & Events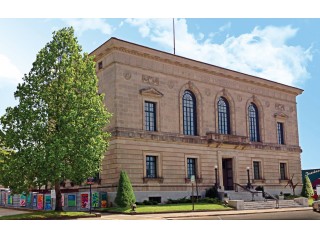 The Regional Arts Center hosts art exhibitions throughout the year in its lower and upper galleries. We are proud to showcase local and nationally recognized artists and our exhibitions are always FREE to the public. The Regional Arts Center is open to the public Tuesdays - Saturdays, 10am-4pm. We are closed on holidays.
Charlie Cook: The Beauty We Love
Join TRAHC as we honor the work and career of beloved local artist, Charlie Cook, whose Modernist inspired works span decades.
Dates: November 15 - January 26
Location: Open Galleries
Quentin Pace: Who Is You?
T
RAHC is excited to present the work of this young and upcoming Houston artist. Quentin's work explores the complexity and contradictions of youth and identity, specifically identities of youth of color.
Dates: January 24 - March 19
Artist Talk with Local High Schools: January 18
Location: Secure Galleries
17th Annual TAAC Exhibition: The Journey Continues
The TRAHC African American Committee proudly presents their 17th annual exhibition of African American art at TRAHC.
Dates: JFebruary 1 - March 9
Location: Open Galleries
Super Me!
A collaborative community art project and exhibition celebrating the creativity of Texarkanian residents of Evergreen Life Services, adults with intellectual and developmental disabilities
Dates: February 8 - April1
Location: Regional Art Center ArtsSmart Lower Gallery

The Artist Spirit of Robert Burke Burns
A variety of paintings that represent all of God's creation
Dates: March 21 - May 11
Location: Open Galleries
For questions or more information about exhibitions at the Regional Arts Center, contact Dr. Becky Black at 903-792-8681 or bblack@trahc.org
Upcoming Events